---
Welcome!
---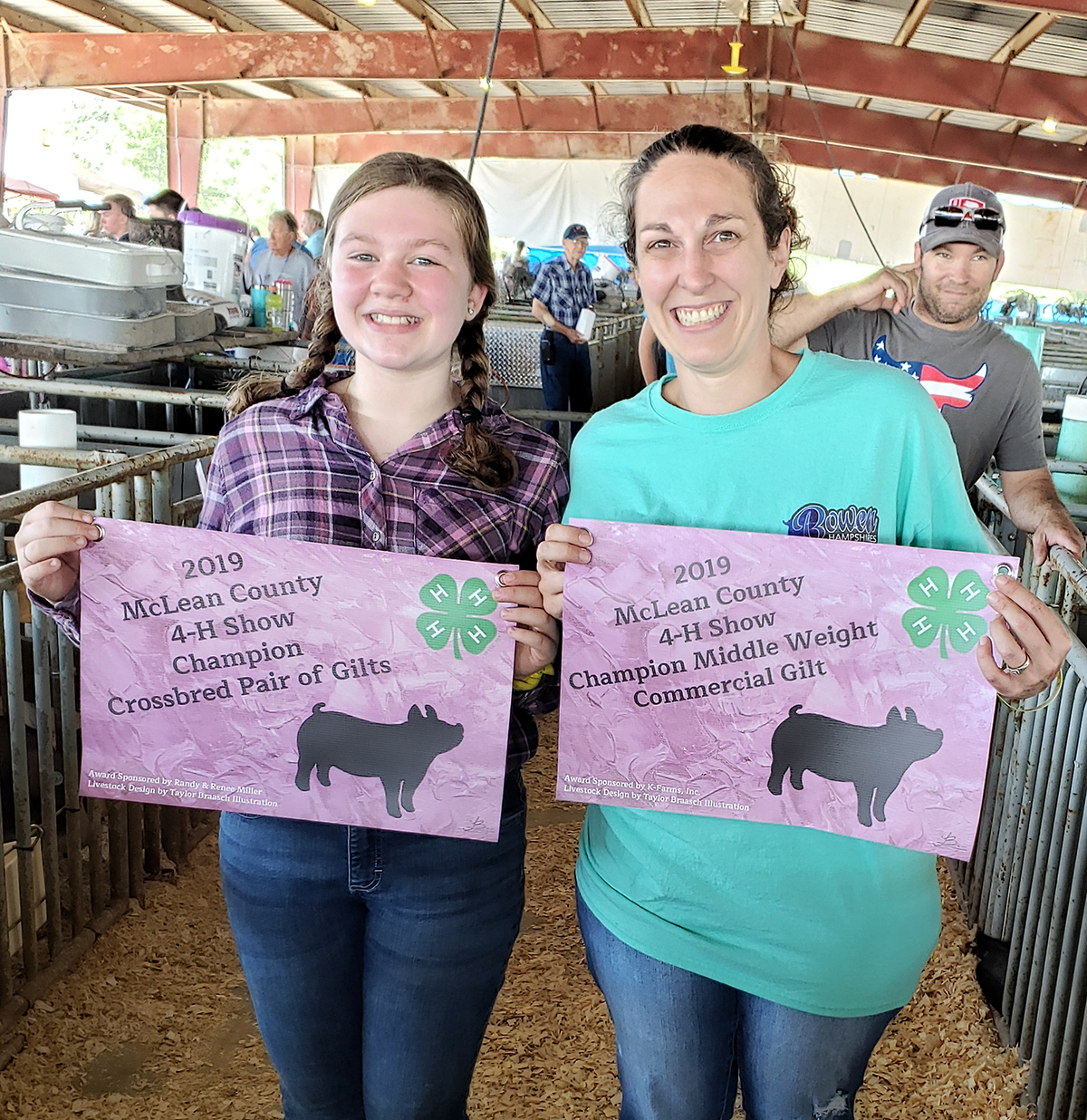 Thank you to our customers for a great 2021!
Bowen Hampshires is located just off of Interstate 74 about 5 miles west of Bloomington, Illinois . Owned and operated by Kelly & Brent Bowen, our operation consists of 80 purebred Hampshire sows producing quality show pigs for all the major shows and Hampshire females year around.

Pictured at right: Our daughter, Brieanna and her daughter, Lily, with our first champion banners from our On Fire Crossbred boar. These two worked all summer to get the job done!

Our goal and major objective is to show people that the Hampshire breed is alive and well in Central Illinois, and we believe that we have proven that by building pedigrees that are generations deep with such sires as Capital Gain, King Kong, CR Power, Augusta 7-1, Speechless 1-6, Point Maker 71-2, Keeper-1-6, and Dream Maker 14-3.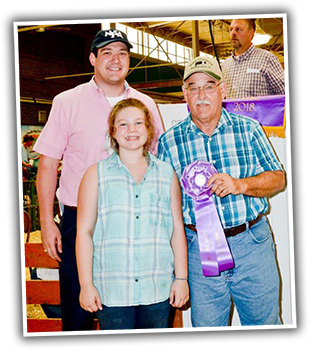 In order to help you achieve your goals in the show ring or the farrowing house we constantly watch our maternal traits and purchase herd sires that will help us achieve success.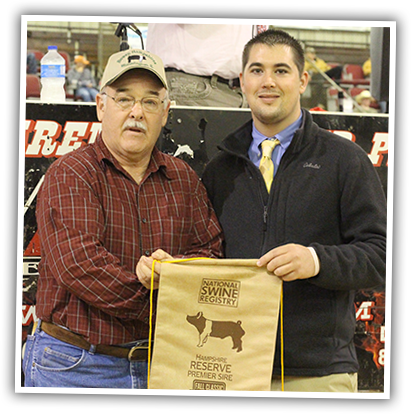 We make sure to attend the SWTC, WPX, and Fall Classic and can deliver animals at the same time. Watch for our Spring private treaty sales at the farm, time to be set later. Semen from all boars can be purchased throughout the year. Call us at 309-415-4374